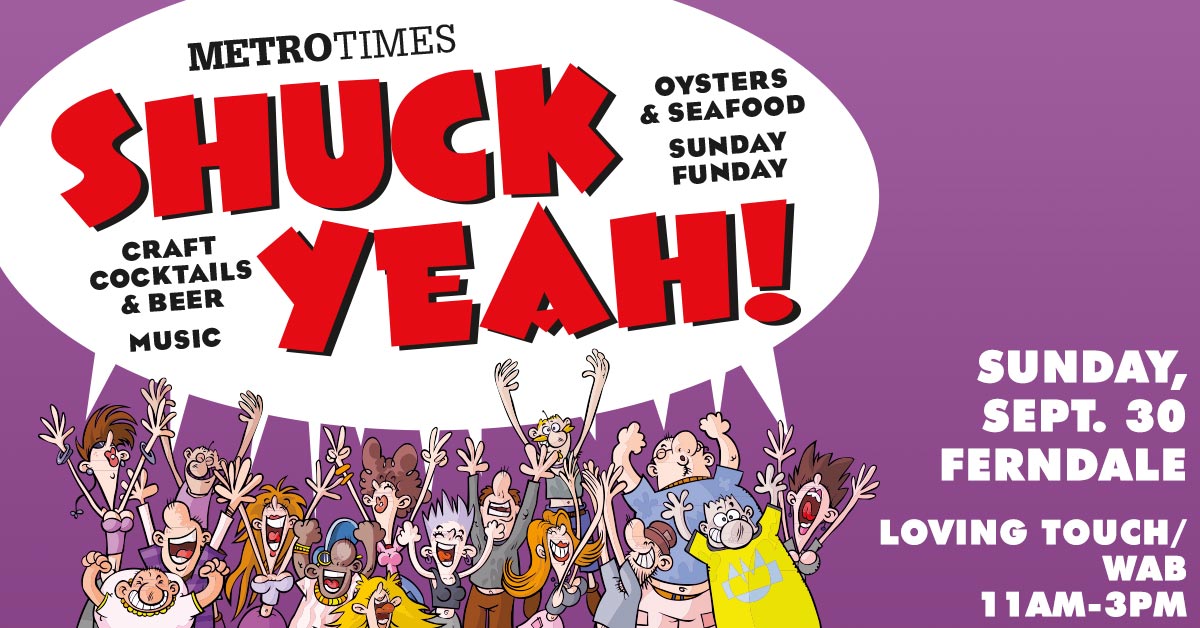 Metro Times Presents
Shuck Yeah // Oysters // Food Samplings // Bloody Marys & More
Sun, Sep 30, 2018 at 11am
SOLD OUT! If you have an access code, click below.
SHUCK YEAH!
This year's celebration of all-things-oyster (and bloodys and cocktails and beer and food samples) comes to downtown Ferndale at the Woodward Avenue Brewers, Loving Touch and Port Bar on Sept 30 SUNDAY FUNDAY!
Tickets include:
6 Oysters
2 Oyster Shooters + commemorative oyster shot glass
6 Drink Tickets
Food Tastings from Local Restaurants
Great Music, watch the Lions v. Cowboys, and more...we say Shuck Yeah!
For more information, visit http://mtshuckyeah.com/.