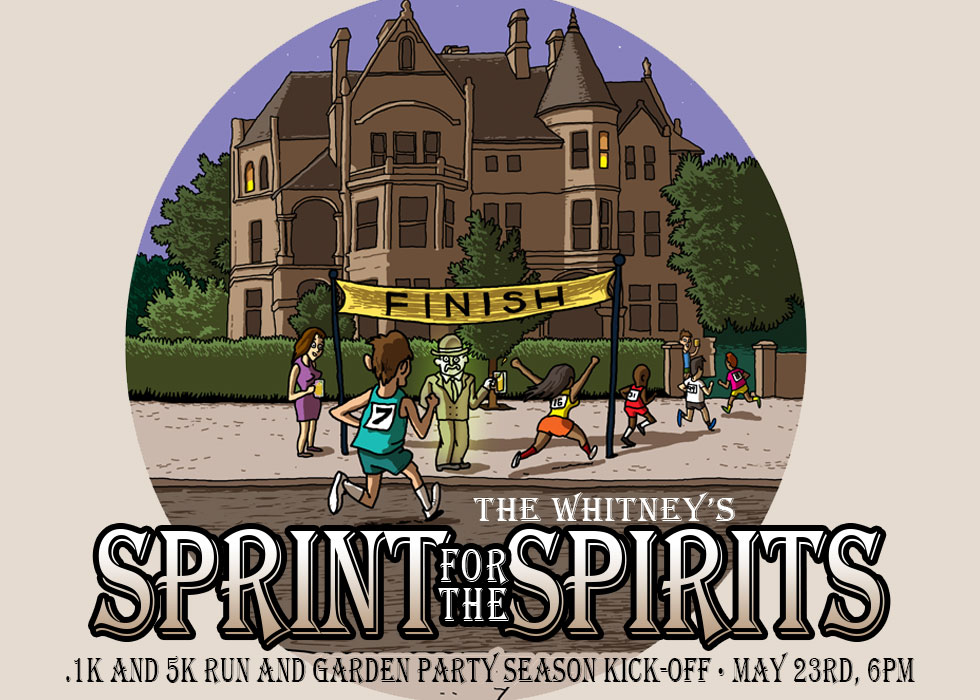 Sprint for the Spirits
It's that time of the year again - The Whitney's Garden Parties return for the 33rd year. Enjoy great local music and delicious craft cocktails in the beautiful garden at the Whitney mansion in Midtown Detroit. And we're excited to once again kick off the season with the 5K/0.1K Sprint for the Spirits! This fun run gives you two options: for those that want to earn your beverages, sign-up for the 5K or for those that just want to celebrate in the fun, we have a 0.1k for you! Benefitting Cass Community.
For more information visit https://sprintforthespirits.com/.