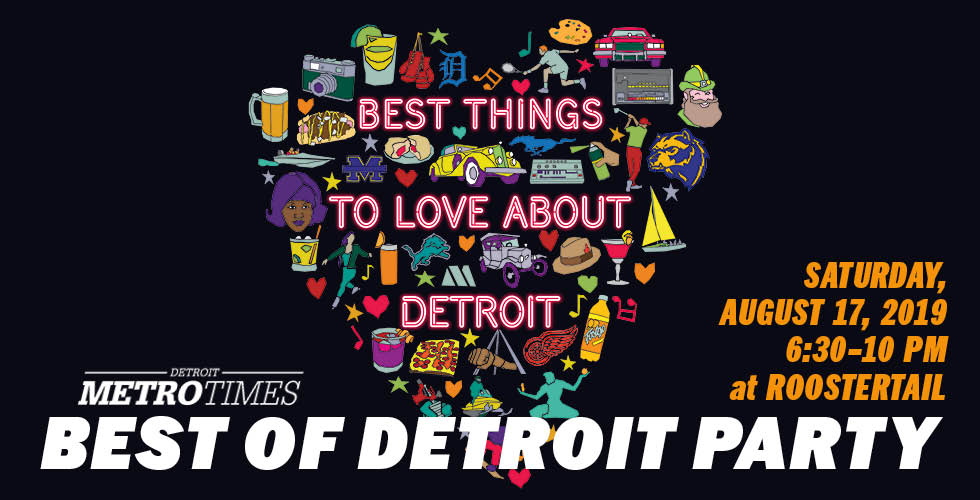 Metro Times presents
2019 Best of Detroit Party
Sat, Aug 17, 2019 at 6:30pm
Early Bird tickets on sale Monday, July 29!! Limited availability so don't miss out.
It's that beautiful time of year again when we celebrate the best the city has to offer. The Metro Times Best of Detroit Party returns Saturday, August 17 to celebrate the best metro Detroit restaurants, bars, clubs, businesses, entertainment and more! The party starts at 6:30 pm at Roostertail. Enjoy live music, dancing, and specialty beverages!
Visit MTBestOf.com for more information.