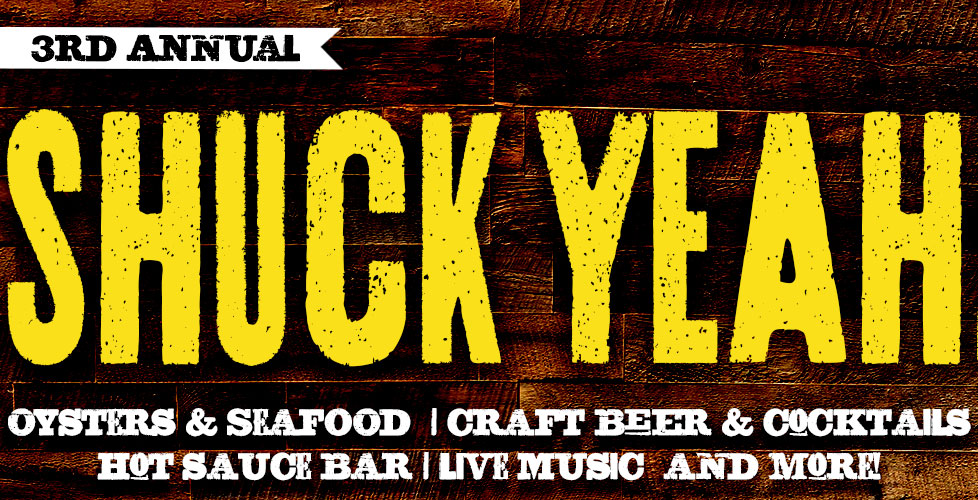 Metro Times Presents
Shuck Yeah // Oysters // Food Samplings // Bloody Marys & More
Presale GA
more info
Includes 6 oysters, 2 oyster shooters + commemorative shot glass, 6 drink tickets and unlimited food samplings from 10 participating restaurants. All sales final.
Friends Shuck Together (4 tickets for price of 3)
more info
Add 4 tickets to your cart and pay the price of 3! Sunday Funday is just more fun with friends so grab your crew and let's eat oysters and drink delicious cocktails! Each ticket holder will receive 6 Oysters, 2 Oyster Shooters + commemorative oyster shot glass, 6 Drink Tickets, and Food Tastings from 10 Local Restaurants. All sales final. No refunds will be issued.
SHUCK YEAH!
This year's celebration of all-things-oyster (and bloodys and cocktails and beer and food samples) comes to downtown Ferndale at Otus Supply on October 20th - SUNDAY FUNDAY!
Tickets include:
6 Oysters
2 Oyster Shooters + commemorative oyster shot glass
6 Drink Tickets
Food Tastings from Local Restaurants
Great Music and more...we say Shuck Yeah!
For more information, visit http://mtshuckyeah.com/.